Naruto: Kunoichi Trainer
Kunoichi Trainer v0.21 Early Access
---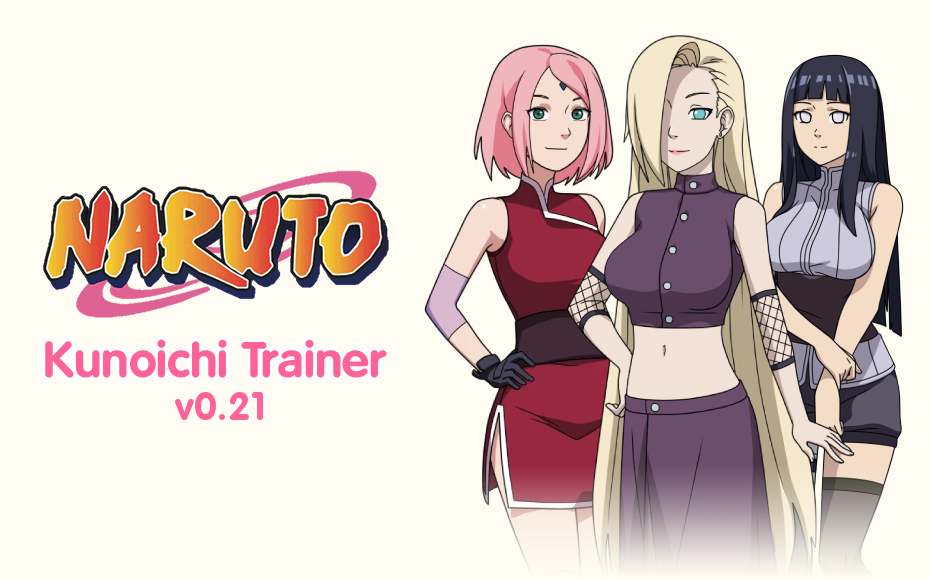 AVAILABLE ONLY FOR PATRONS WITH KUNOICHI ACCESS AND HIGHER SUBSCRIPTIONS!

DOWNLOAD HERE | SUBSCRIBE HERE
If you subscribed after logging in and don't have access, wait 5 minutes, log out and log in again.
Only English translation is up to date right now.
Changelog
Added Christmas Event with 4 new mini-games. Can be activated via Cheats.
Added a continuation of the story of Amaya and her family.
Added new Arena route with Irene
Added Arena battles.
Added event with Ino's clone
Added event with Anko
Added event with Hinata with 1 new minigame
Added event with Irene, after passing Arena
Fixed multiple bugs related to outline.
Improved error handling.
Fixed crashes when loading images from the internet (mod screenshots and news)
Lots of fixes and improvements
Public release in a week or two.
Get Naruto: Kunoichi Trainer