Naruto: Kunoichi Trainer
Kunoichi Trainer v0.20 Early Access
---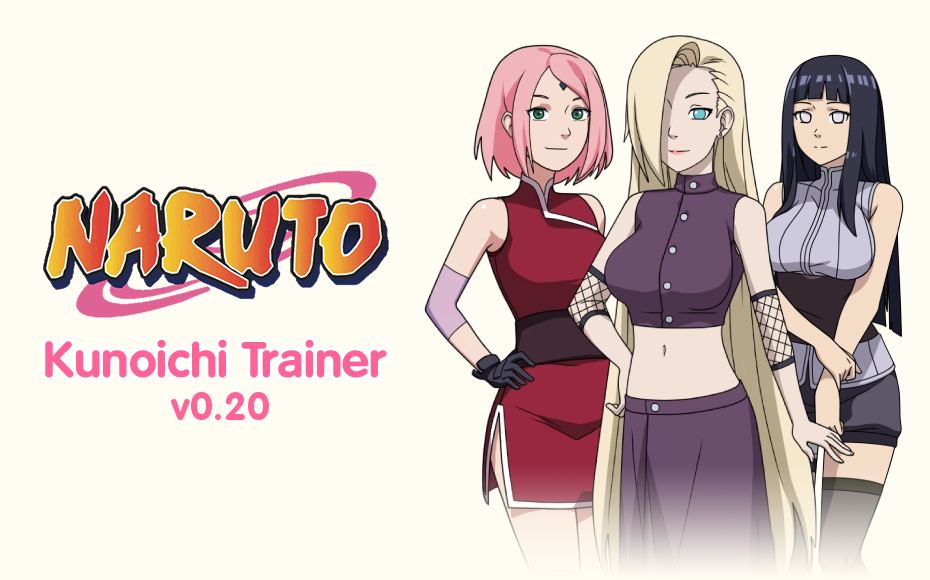 AVAILABLE ONLY FOR PATRONS WITH KUNOICHI ACCESS AND HIGHER SUBSCRIPTIONS!

DOWNLOAD HERE | SUBSCRIBE HERE
If you subscribed after logging in and don't have access, wait 5 minutes, log out and log in again.
Changelog
Added new character: Anko
Added 12 events for Anko.
Added a sequel to the restaurant and Yuki event.
English translation is built into the game. Mod with English translation is automatically turned off.
Improved gallery operation.
Slightly corrected Yuki's emotions.
Natsuko sprite corrected.
How to Start New Events
To start an Anko events, go to school after Day 65.
To start a restaurant event, sleep at home (if you started from new content).
Get Naruto: Kunoichi Trainer